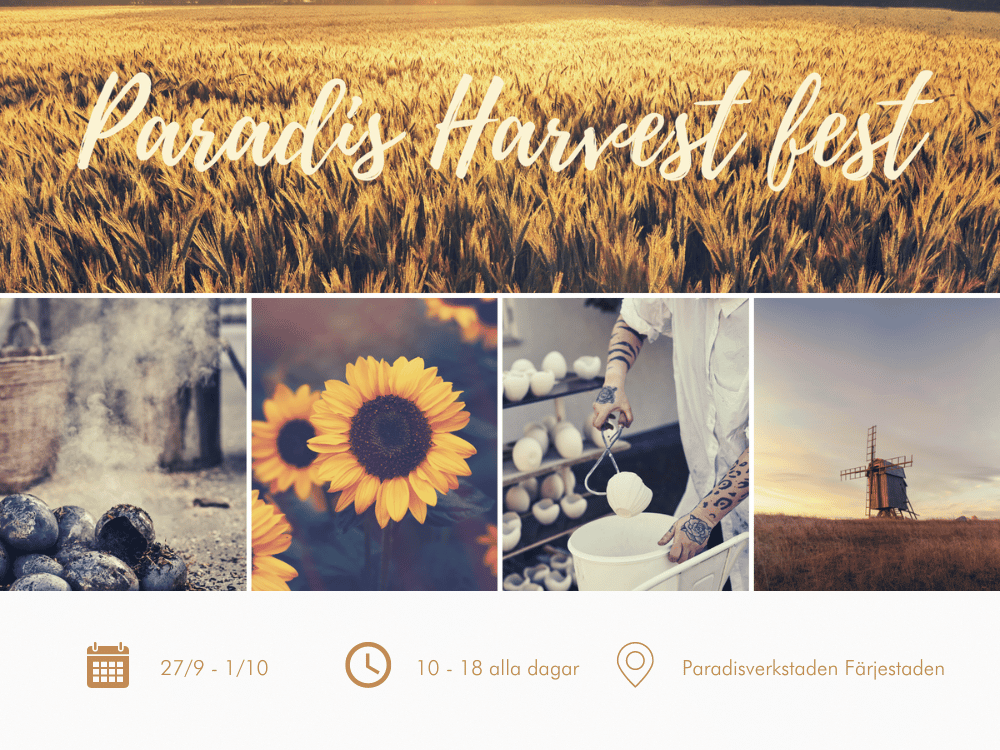 Ölands Skördefest
Under Skördefesten händer det massor av roliga saker på Paradisverkstaden. Det finns aktiviteter för små och stora som är sugna på något kreativt.
Vi bränner Raku och vi har spännande gäster på vårt stora Utställartorg
Café Paradis serverar Skördemeny med rykande soppa & surdegsbröd. Det finns också många goda bakverk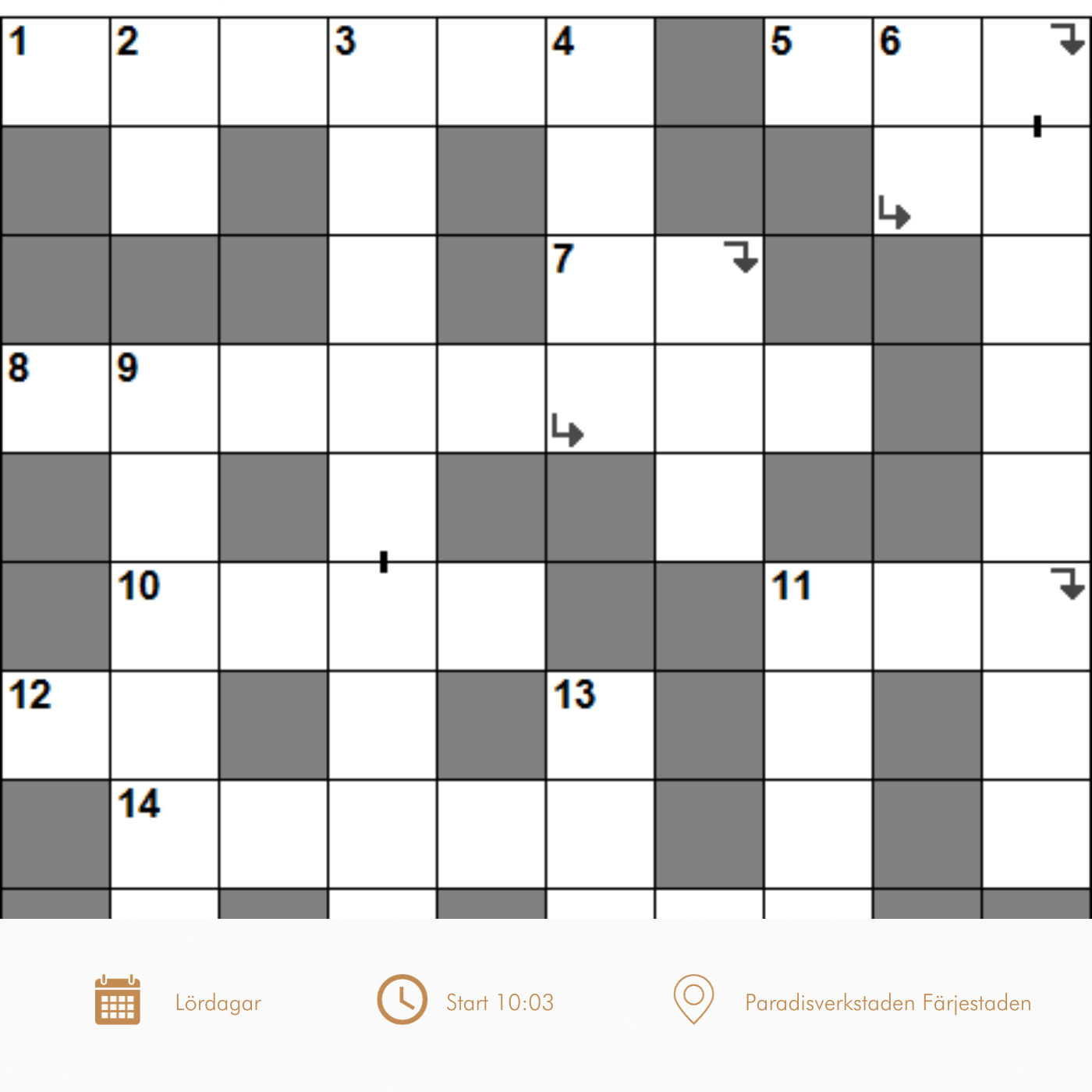 Pentecost & Mother's Day
During the Pentecost weekend, Öland offers a series of exciting activities, there is a double reason to celebrate.
At Paradisverkstaden there are several fun activities. We plan to burn Raku if the weather permits.
Celebrate your mother with family at Paradisverkstaden. Here you can find appreciated gifts in ceramics, textiles and local craft products.
Enjoy a lunch or coffee at Café Paradis run by Eksgården Öland. Super tasty sandwiches, salads and pastries.
Rakuburning at Paradisverkstaden
We have been doing Raku burning for many years and it is always just as exciting. All the elements are mixed, Fire, Air, Water and Clay in one and the same process.
On certain occasions, we accept registrations so that you have the opportunity to come and try it out.
More info on dates coming soon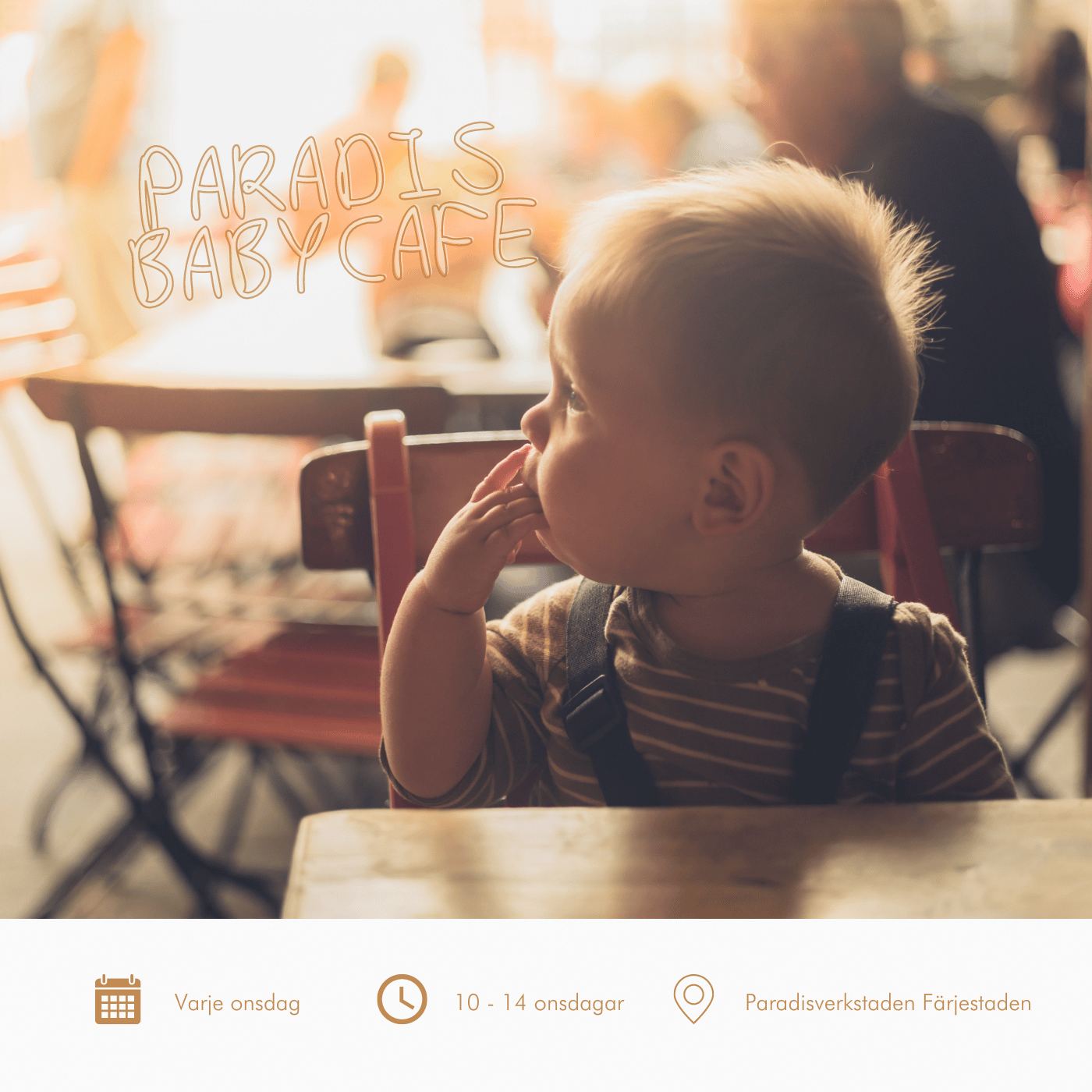 Paradis Babycafé
Efter ett uppehåll under sommaren kör vi nu äntligen igång med Paradis babycafé.
Varje onsdag kl 10:00 fylls Paradisverkstaden med barnvagnar, bebisar & mat/fikasugna föräldrar. Eksgården Öland som driver Café Paradis dukar alltid upp med en buffé av något matigt & något sött.
Allt i en mysig miljö på Paradisverkstaden. Det blir en härlig social tillställning där de flesta besökarna stannar tills tvåtiden på eftermiddagen.
Informera oss gärna hur många ni blir samt ifall ni har några allergier.
Anmäl er god tid via: kafeparadis instagram

Sommartid myser vi i vår trädgård, det finns gott om plats i både i växthus och trädgård. De något kallare månaderna tänder vi brasan inne och dukar upp i Café Paradis.
Studio Paradis
On the second floor in or store on Öland, you are welcome to visit Studio Paradis. Here, we display and sell larger, unique sculptures. Studio Paradis will also be launched in our online webshop.
Paella party at Paradis
PARADISVERKSTADEN X HOTEL BORGHOLM Thursday 25 May 17 - 21
Hotell Borgholm is again a guest at the Paradisverkstaden and this time they have with them probably Öland's largest paella pan and will cook Öland paella in it over an open flame. It will be a fusion between the Spanish classic together with Öland's ingredients and herbs from the hotel's garden.
Served with good bread from their new Boulangerie and spring onion aioli. Pre-book the food, which costs SEK 195 per person. On site is the bar, which this evening is in the theme of Spanish wines.
At AW, we offer you a try at decorating Raku eggs.
We have been doing razor burning for many years and it is always just as exciting. All the elements are mixed, Fire, Air, Water and Clay in one and the same process.
AW PARADIS
Coming AW we have, as before, creative activities (painting on ceramics), nice atmosphere with DJ Moses Shaw, good food & drink.
MENU - "handmade sausages & artisan bread"
Lamb salsiccia with rosemary and lemon, brioche bread and sauerkraut with the hotel's pickled cucumber, roasted onion and dijon.
Pork sausage with roasted cumin and garlic, breadcrumbs, cucumber mayonnaise, pickled red onion and fresh coriander.

Beer (Skedemosse) and wines that fit the theme are sold by the glass
-------------------
In the activity , you can choose to paint on a ceramic egg or a dish (approx. 27 cm in diameter). Here you are guided by Hannah & Moa Paradis.
Price activity: SEK 300
In the notification, we would like information on
number of people / number of food / if you are going to participate in an activity & then eggs or dishes

Register to event@paradisverkstaden.se
Warm welcome
Book release
Malin Björkholm has a book release at Paradisverkstaden on Saturday 11 March. The book is intended to inspire and contains descriptions and clear step-by-step pictures.
Time 12:30 - 14:30
Malin holds an inspirational show (at 1:00 p.m.) with spring flowers.

Warm welcome