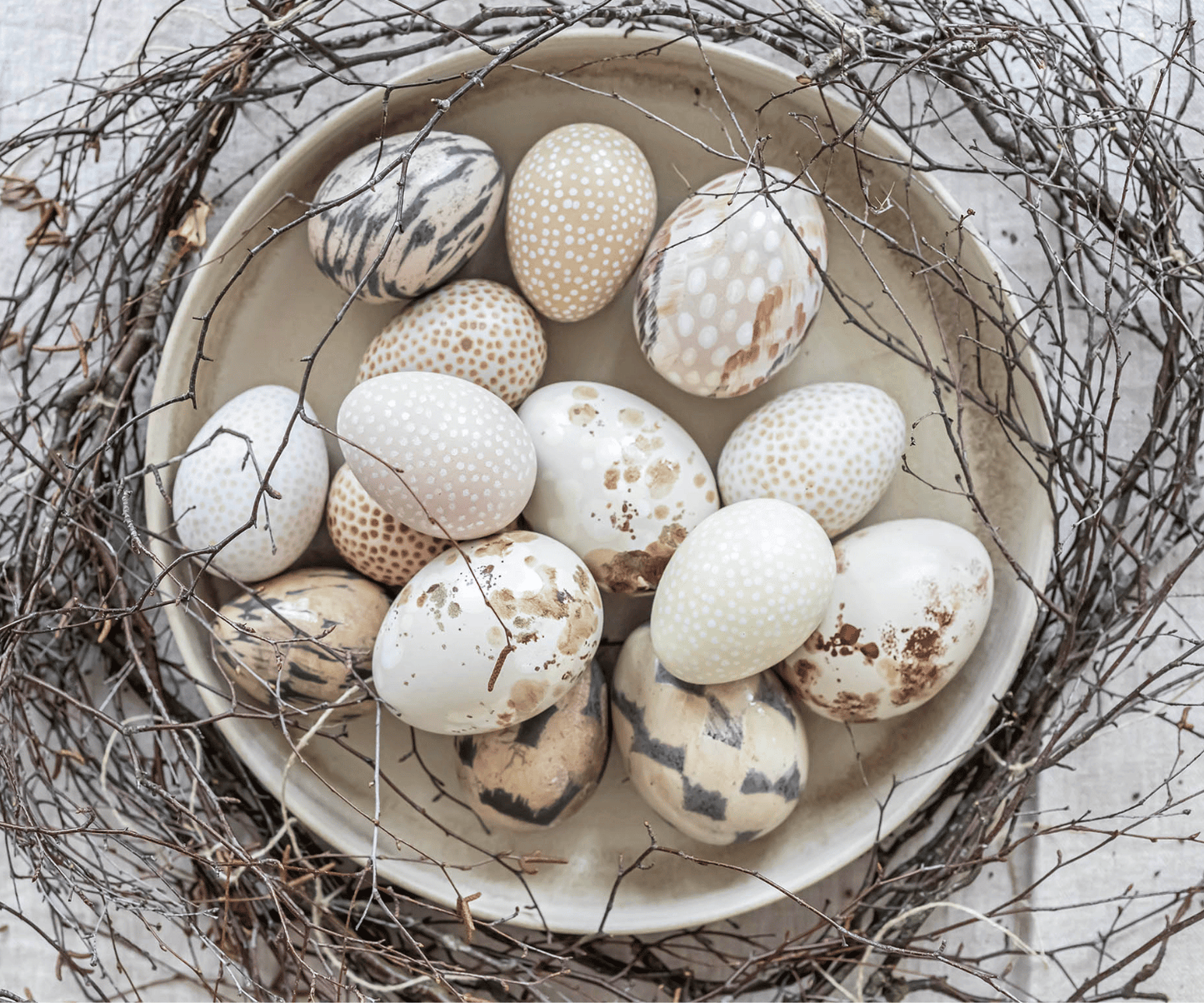 Easter in Paradise
Decorated eggs, candlesticks and pots that belong to Easter. Here we fill up with ceramics as soon as they come out of the oven..
All eggs are decorated by hand in Paradisverkstaden's studio on Öland. Motifs such as speckled feathers and dots.
The raku eggs' patterns and colors become beautiful and effective.