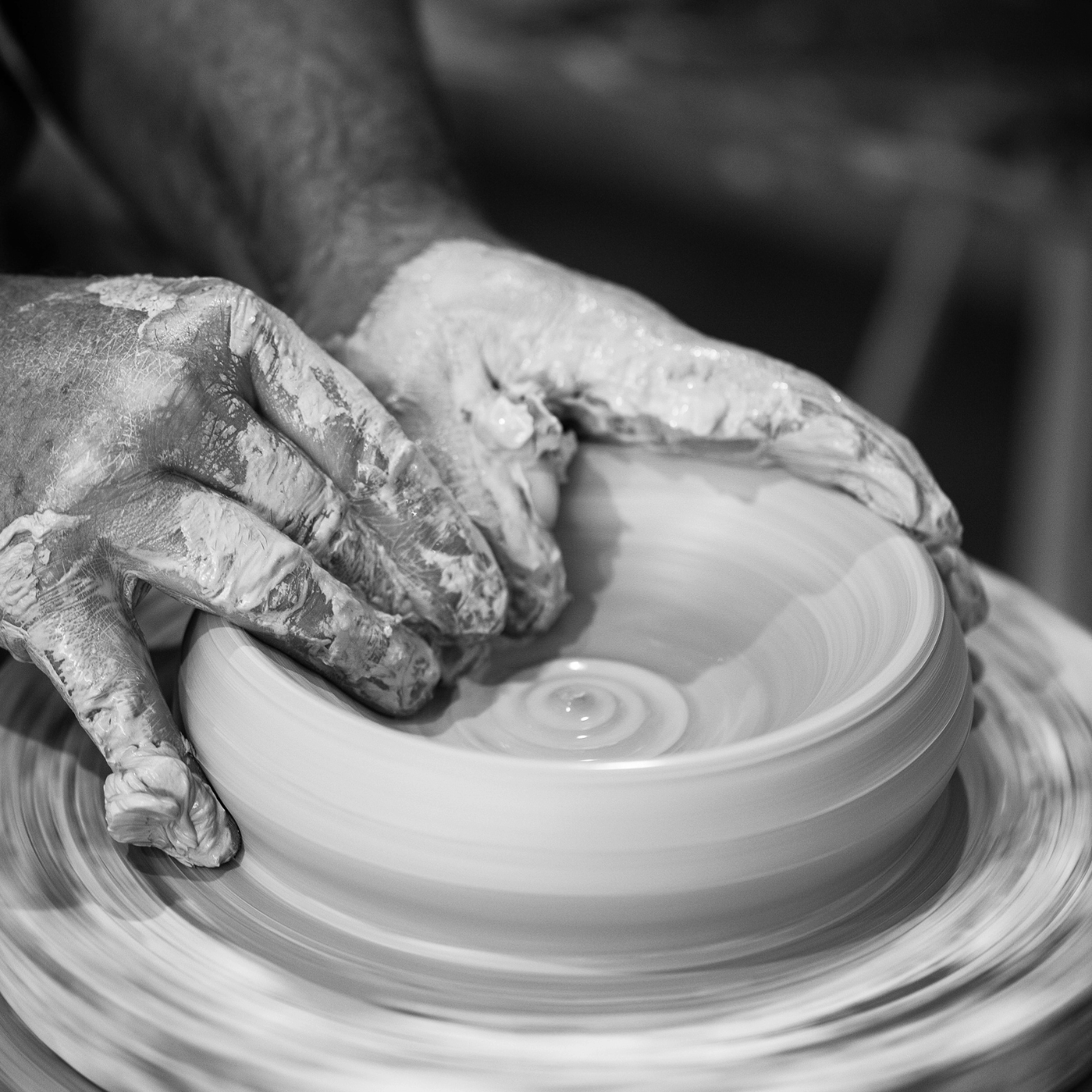 Paradisverkstaden
is a well-visited excursion destination on Öland that is open all year round. You will find us in Färjestaden directly after the Öland Bridge.
Here, in addition to shopping for ceramics, you can let yourself be inspired, take a break and enjoy the atmosphere. Coffee inside Café Paradis or outside in the lush garden.
Our collections change due to the changes of nature and even then the place Paradis changes its appearance.
We wish the visitor a experience where ceramics and creativity are at the center with nature as our greatest source of inspiration.
Store opening hours
Weekdays 10 - 18
Weekends 10 - 17
"Paradisverkstaden must always be a creative process for the visitor and ourselves" - Hannah Paradis.
The place Paradis
The workshop and shop on Öland were designed by Olof Paradis and have developed over the years as production has changed and grown.
Former oven rooms, decor and turning areas in the workshops have become studios and exciting retail spaces.
In 2015, the new workshop was inaugurated. Our workshop and studio where we make our ceramics is right next to the shop.
The shop
In the store, we show our new collections in beautiful table settings for all the parties and dinners of the year. We have linen cloths in many sizes, towels and other products from, among others , Lovely linen, Axling's linen and Chamois.
Cushions, wooden cutlery and furnishings from Afro Art . We have the nice rattan and linen lamps from Market Set .
We have interior design from Aveva design and Iris handcraft , both of which work in natural materials . Fantastic wool products from Eldblå. We also have the nice slippers from Gleerup & Sheperd of Sweden.

If you are looking for garden furniture, we recommend looking at our range from French Fermob and La Fuma .
At Paradisverkstaden you will find many local brands and furnishings in addition to our own ceramics.
Among other things, we have a large selection of dried flowers from Blombruket . Spices and oils from Kalm Taste . Bladbolaget's microblades and candles and other products from Swedish beeswax lights .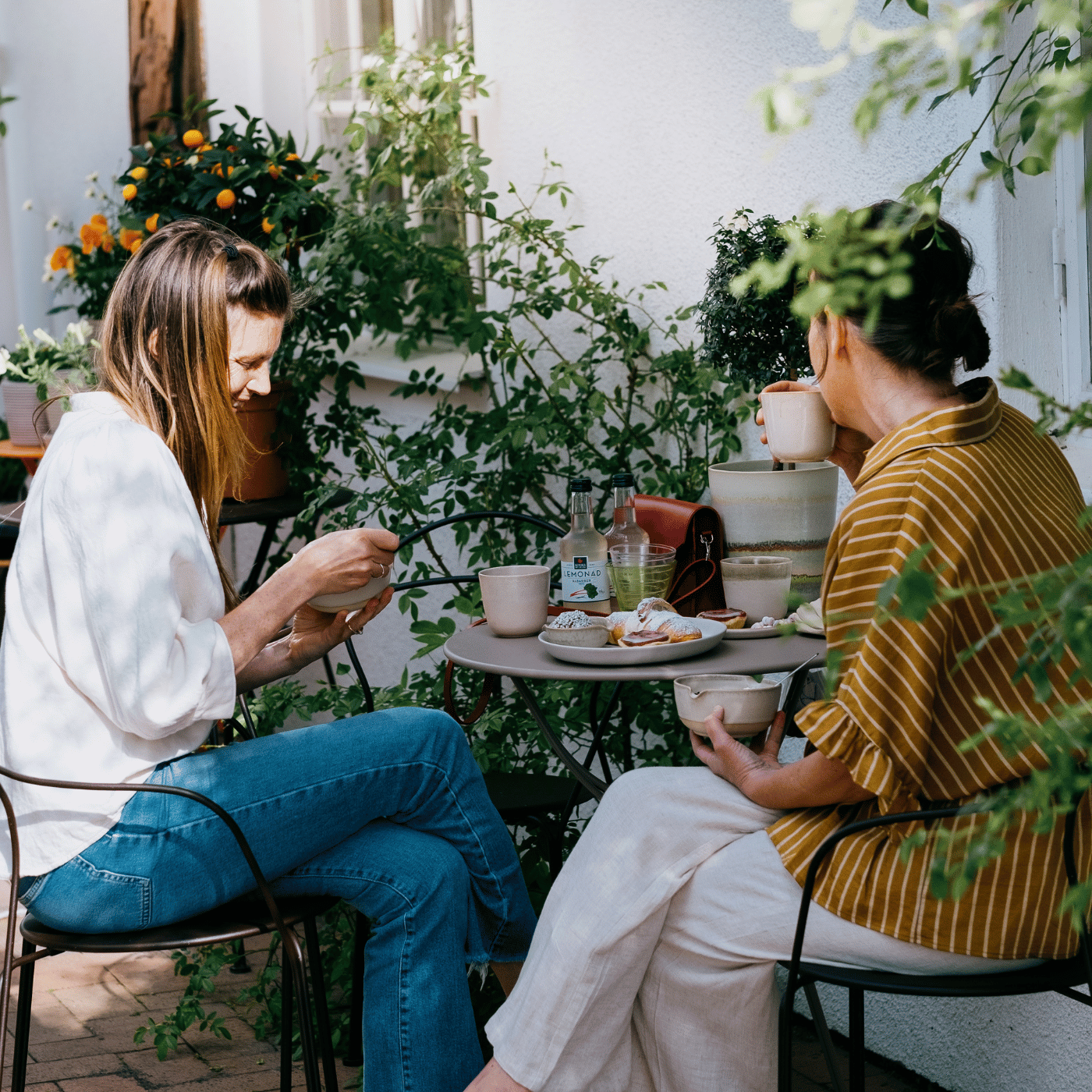 Café Paradis X Eksgården
We are incredibly happy to be able to tell you that as of Easter , Eksgården Gårdby is running Café Paradis.
Here there is plenty of seating both inside and outside. When the weather is with us, we can sit outside in the large garden or enjoy the morning sun on the Mediterranean front.
Relax in the garden that borders Färjestaden's dam and overlooks Kalmarsund. Here I can warmly recommend a nice walk.
All around the large garden are several fruit trees, sculptures and many cozy coffee spots.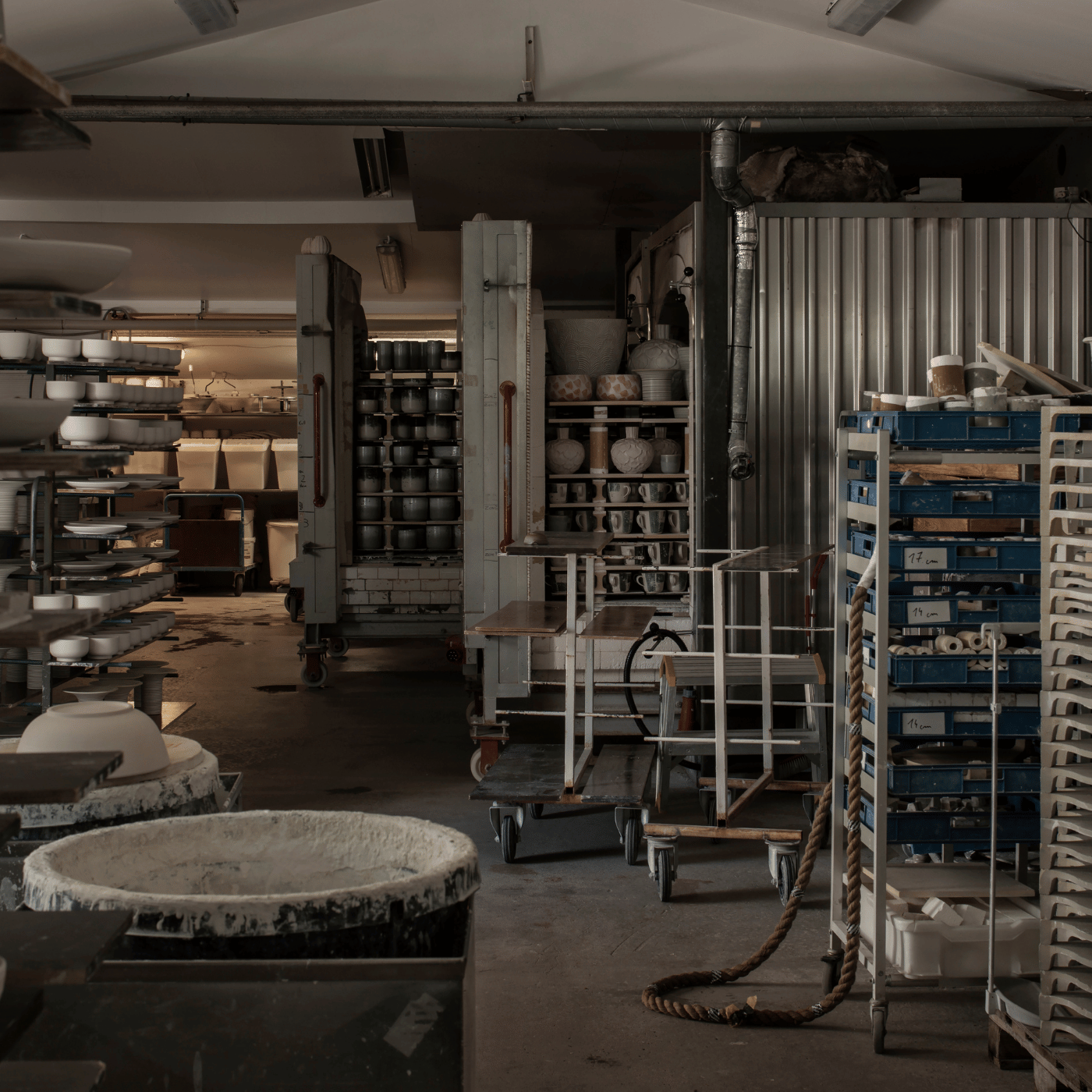 The workshop
There is always something creative going on in the workshop. Several stages of turning and glazing that are set or sketches that are created in our studio.
If you visit the workshop, you are first greeted by a studio where paint samples and brushes cover a work table. A little further away, you can see one of the ovens which, during firing, gets hot up to 1200 degrees.
The aisle towards the kiln is filled with carts of ceramics that are going into the first firing, called skrøjbränning. During certain periods the workshop is open for visits.

Candle holders and other ceramics are painted by hand with a precision that you only get after many years of practice.