Paella party at Paradis
PARADISVERKSTADEN X HOTEL BORGHOLM
Hotell Borgholm is again a guest at the Paradisverkstaden and this time they have with them probably Öland's largest paella pan and will cook Öland paella in it over an open flame. It will be a fusion between the Spanish classic together with Öland's ingredients and herbs from the hotel's garden.
Served with good bread from their new Boulangerie and spring onion aioli. Pre-book the food, which costs SEK 195 per person. On site is the bar, which this evening is in the theme of Spanish wines.
Thursday 25 May 17 - 21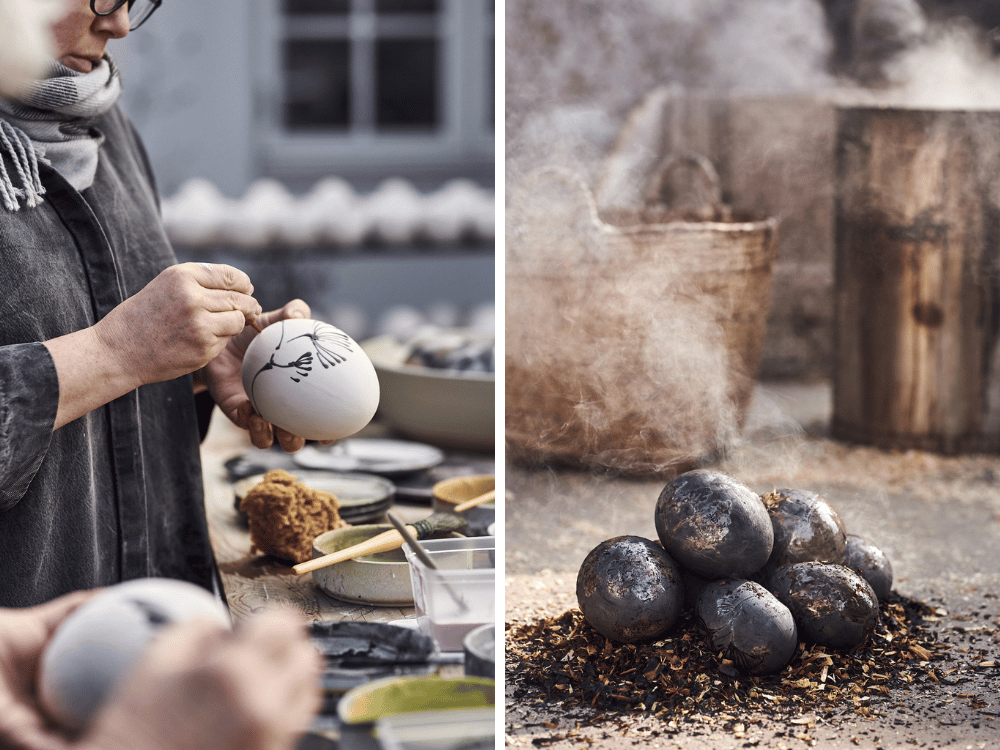 Try Raku
At AW, we offer you a try at decorating Raku eggs.
We have been doing razor burning for many years and it is always just as exciting. All the elements are mixed, Fire, Air, Water and Clay in one and the same process.
Raku is an ancient Japanese ceramic method. With special glazes and reduction, the typical effects, crackling, shifts, metallic luster and the typical black ware are created.
When registering for AW, we would like to know if you want to participate in the activity and what time.
17:00 (16 places)
18:00 (16 places)
19:00 (16 seats)
Price Raku SEK 365/person
How do you book?
Since previous AW Paradis were quickly fully booked, we recommend that you register as soon as possible.
In your registration, we would like the following information:
Names of everyone in your registration / if you are going to eat / Yes all No if you are going to participate in an activity (Raku) & then what time
Price Öland Paella SEK 195/person
Price Raku SEK 365/person
Register to: event@paradisverkstaden.se
We always confirm your registration, please contact us in good time if you are prevented from doing so
Warm welcome
Are you curious about what else is happening at Paradisverkstaden - see our event calendar .
Or read one of our stories, eg the collaboration with the lifestyle store Grandpa