Garden, nature experiences and country life
For the eleventh time, Öland's Harvest Festival organizes the Öland Sprouts weekend; an event that opens the doors to Öland in May.
The theme for the weekend is garden , nature experiences and country life . Among orchids and birdsong you will find relaxation and inspiration.
At Paradisverkstaden we organize several activities. As our green Island, we have Paradis selection in interior plants where we present our new pot collection . Pots with different decor such as: broad-striped, checkered, speckled and finely checked and more. We have also brought home inspiring spices and onions and more for Paradis' outer pots.
We burn Raku in the garden Thursday to Sunday. Saturday 13 May you will have the opportunity to try on the decor and participate in the process at Rakubränning. See below how to register
Vad händer på Paradis
Under Skördefesten blir det Livemusik (Ashes & Fire samt Teori Jazz), Workshops, Rakubränning, Barnaktiviteter, Utställartorg, Skördefestmeny, Livedukning med mera
Vi fyller på vårt schema löpande
Prova på Raku
We have been doing Raku burning for many years and it is always just as exciting. All the elements are mixed, Fire, Air, Water and Clay in one and the same process.
You can also take the ceramics you decorate home with you after firing.
Times Saturday 13 May
at 10:00 (10 places)
at 11:00 (10 places)
at 13:00 (10 places)
at 14:00 (10 seats)
Price SEK 365/person
(register to event@paradisverkstaden.se )
In the notification, we require the following information: name/desired time/contact information
Ashes & Fire
Paradisverkstaden lördag 30/9 kl 16:00
Någon på en bar i en okänd stad beskrev dem en gång som Johnny Cash & Emmylou Harris konstiga skilsmässobarn med Alemöller-mustach och ena foten fastkilad i en Paul Simon potta.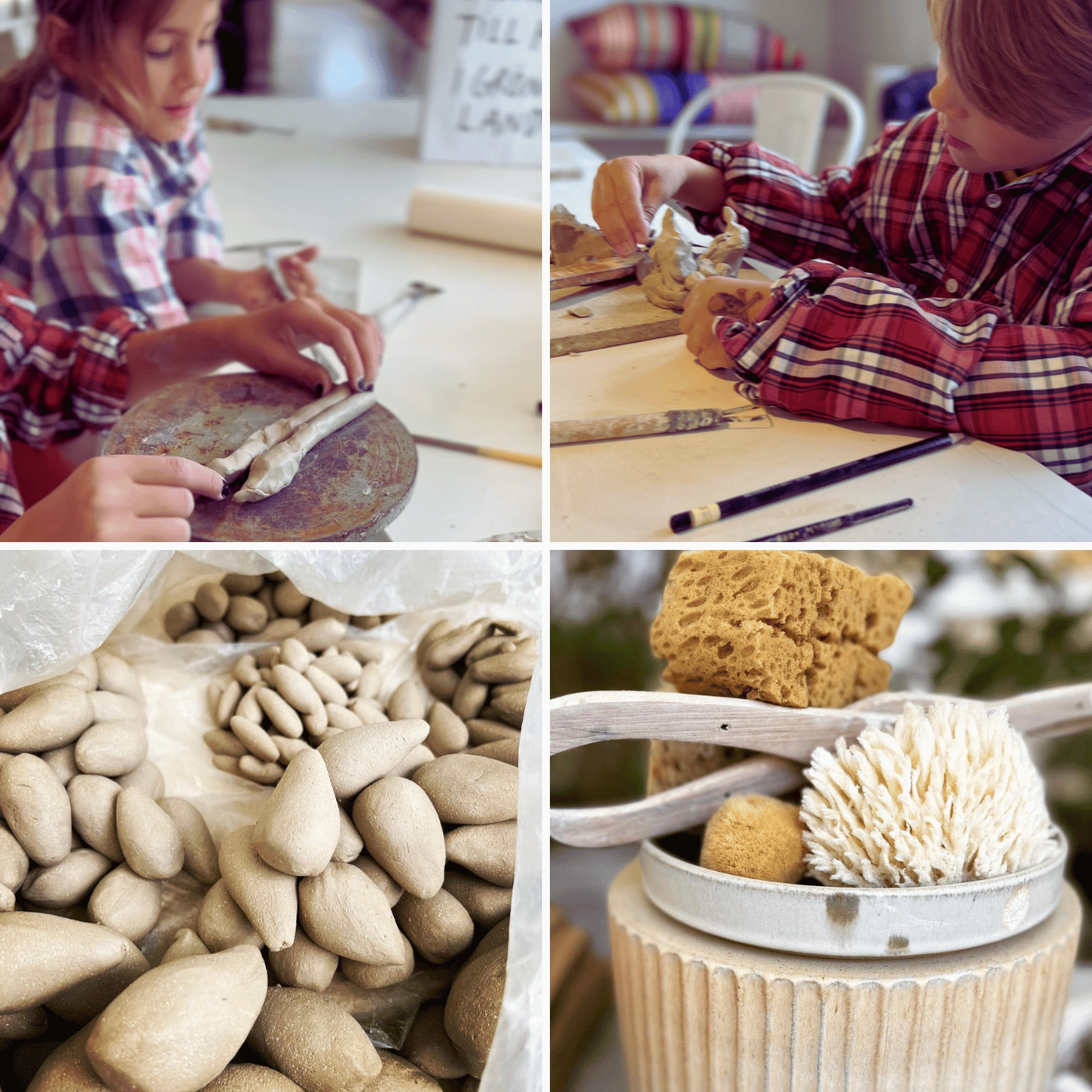 Garden and outdoor life
During Öland Spirar, there is new planting of, among other things, old fruit trees in the garden at Paradisverkstaden. We present the spring & summer colors of outdoor furniture from French Fermob . Colors such as mint, sorbet, green, terra, nutmeg and clay .
We will turn Olof Paradis' popular bird table with columns inspired by Japanese Raku ovens in black stoneware clay.
Good pastries
Café Paradis has a carefully selected range of cakes and pastries. Local operators with artisanal production such as Fredrik's bakery and Miss Frankenstein.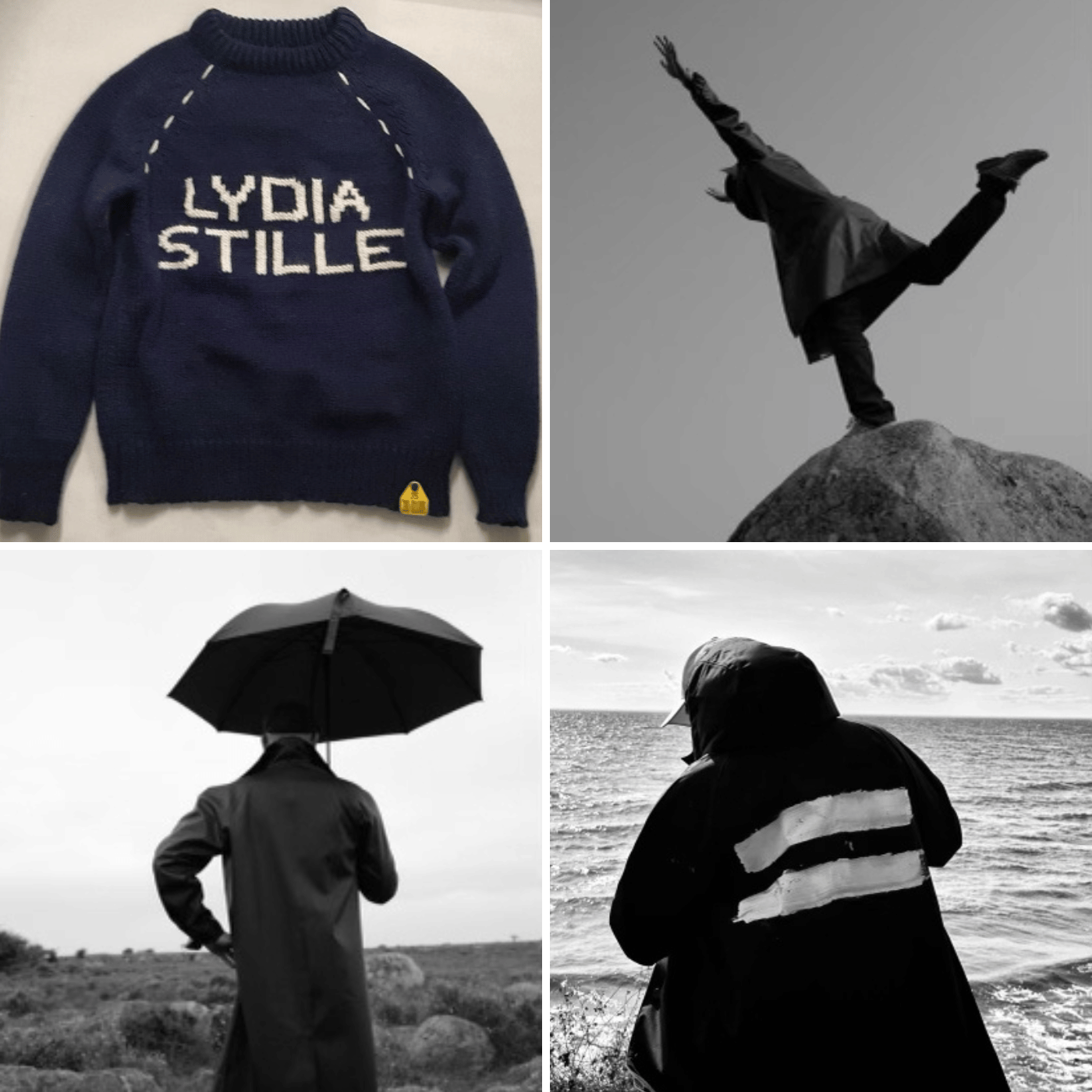 Alexander Stutterheim
Vi är glada att få välkomna Alexander Stutterheim till övervåningen på Paradiset över Skördefesten. Här kommer hans tröjor, hoodies, plädar, regnrockar, konst och en hel del annat att finnas till beskådan och försäljning.
Öppnar torsdag kl 14:00
Alexander är just nu aktuell med en handstickad kollektion i ekoull från Öland för Nordiska Museet som mottagits väldigt väl.
— Det känns hedrande och kul att få göra en concept store på Paradiset tillsammans med mina kollegor Tine och Daniel under dessa magiska dagar på Öland, och få visa min design på ön som bär mitt hjärta.
Jag hade tänkt att ha öppen ateljé men vi insåg snabbt att lokalen på Paradiset passar oss bättre, både i storlek och utformning samt utgöra ett spännande komplement till Paradisets utbud. Vi lekte först med tanken att döpa det till "Helvetet, 1 trappa upp" men så roligt ska vi inte ha, skrattar Alexander och välkomnar alla att svänga förbi och uppleva hans installation.
Öland Spirar May 12-14
For the eleventh time, Öland's Harvest Festival organizes the Öland Sprouts weekend; an event that opens the doors to Öland in May.
Paradisverkstaden organizes actvites and café Paradis has exciting news in the works.
Super tasty lunches
In Café Paradis, which is now run by Eksgården , lunches and delicious pastries are served. Greens, salads, sandwiches, coffee and lots of goodies.
Welcome to us at Paradisverkstaden
Usual opening hours all weekend in the store on Öland

For inspiration and shopping ceramics, see more at Paradisverkstaden.se
Read more about what else is happening all over Öland olandspirar.nu