We have been doing razor burn for many years and
it's always just as exciting. All the elements are mixed, Fire, Air, Water and Clay in one and the same process.
Raku is an ancient Japanese ceramic method. With special glazes, very fast firing and reduction, the typical effects, crackles, shifts, metallic luster and the typical black ware are created.
From the beginning, we only burned during the harvest festival here on Öland. It went well with fire, smoke and drama in the autumn darkness. Nowadays we also do it in other parts of the year. Sometimes you can join in and paint something of your own.
When the glaze has dried, we put it in the gas oven outdoors. Here it is burned quickly up to 900 degrees for about half an hour. Then we take out the glowing goods and put them in barrels with sawdust. It's happening now. The sawdust catches fire and absorbs all the oxygen and creates a reduction. This is where the effects occur.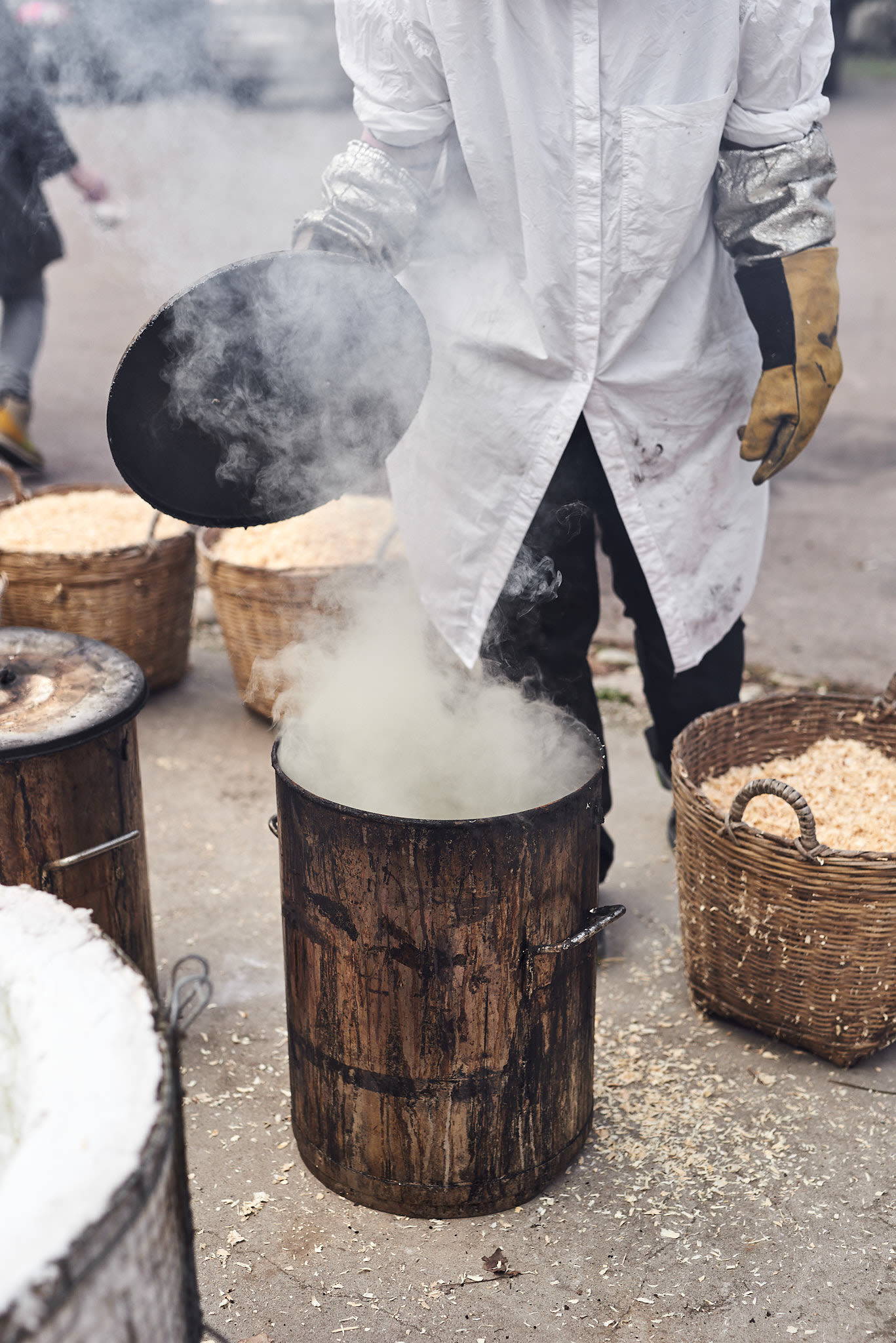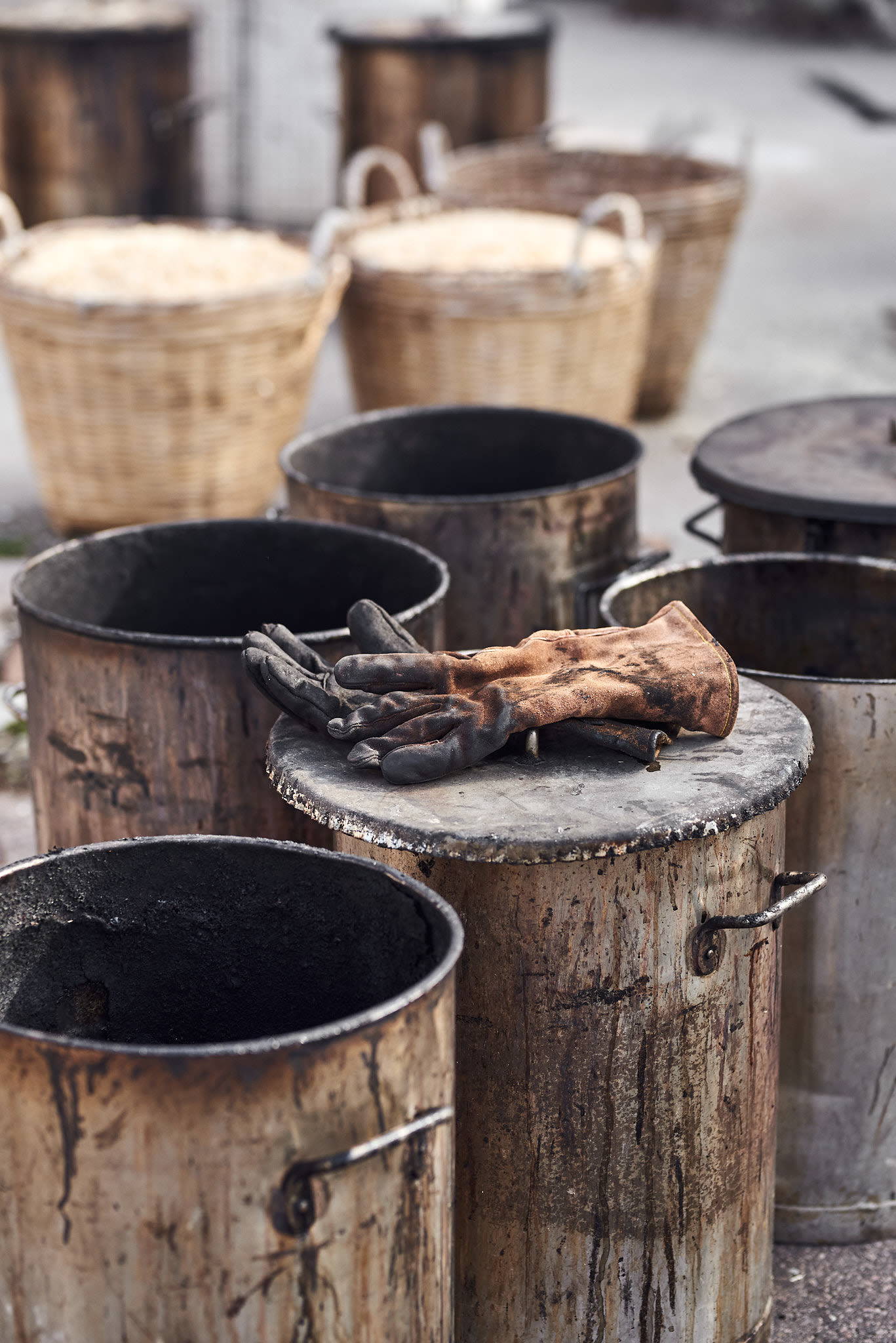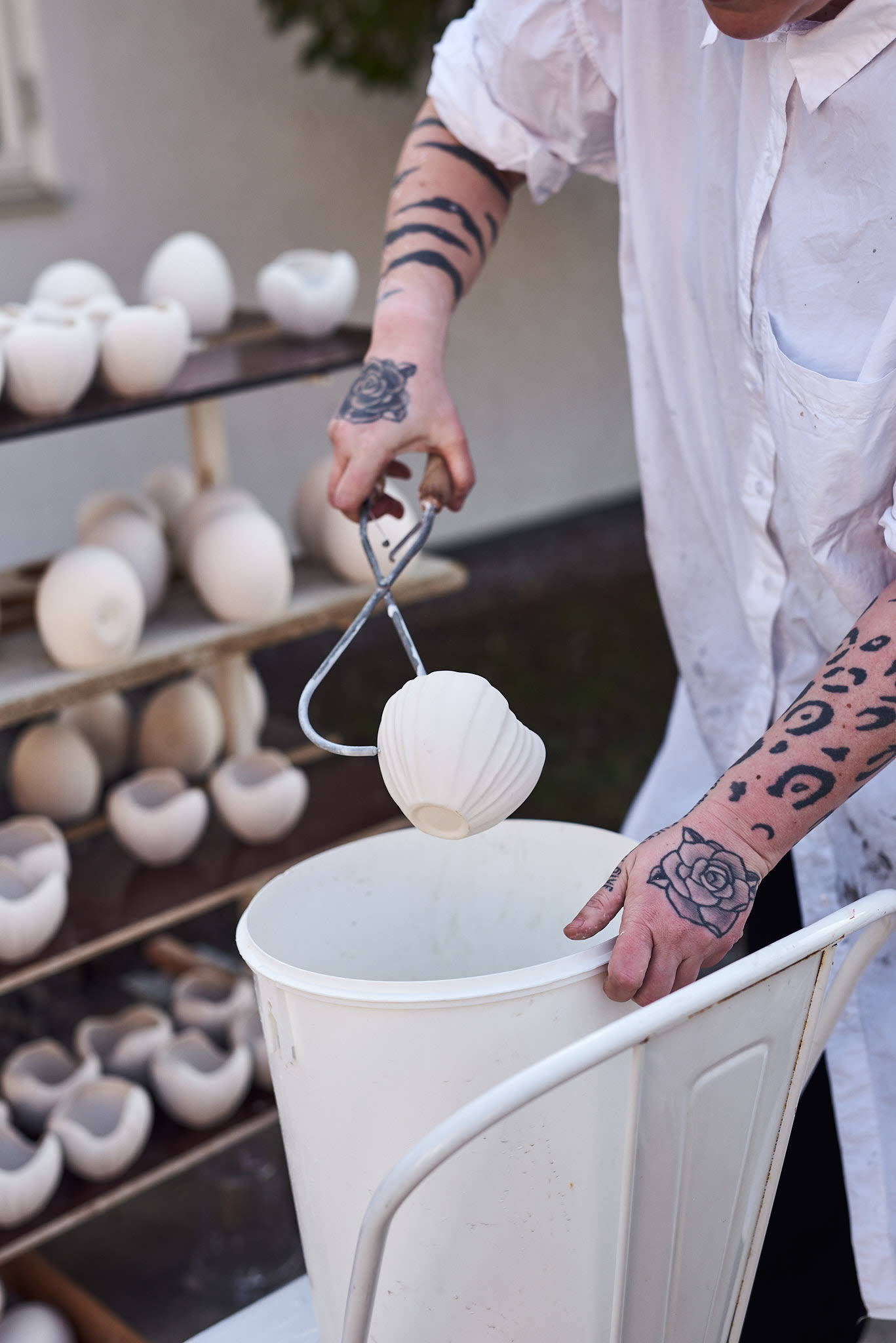 According to tradition, the first raku master Chojirō (長次郎) came to Japan with his family from Korea in the 16th century, to work as a roof tiler at the shogun's palace. His first preserved decoration in the form of a glazed lion was made in 1574 and his first Rakuskål is dated to 1579. [ 1 ] Until this time, the tea ceramics of the court and nobility had consisted of expensive imported porcelain, e.g. Chinese Ming porcelain. This had angered one of the shogun Oda Nobunaga's tea masters Sen no Rikyū . Rikju worked with the plan that anyone in the community could enjoy a tea ceremony. He therefore searched for simple tools that everyone could afford to own. A simple bowl, a clean piece of cloth and good water was all that was needed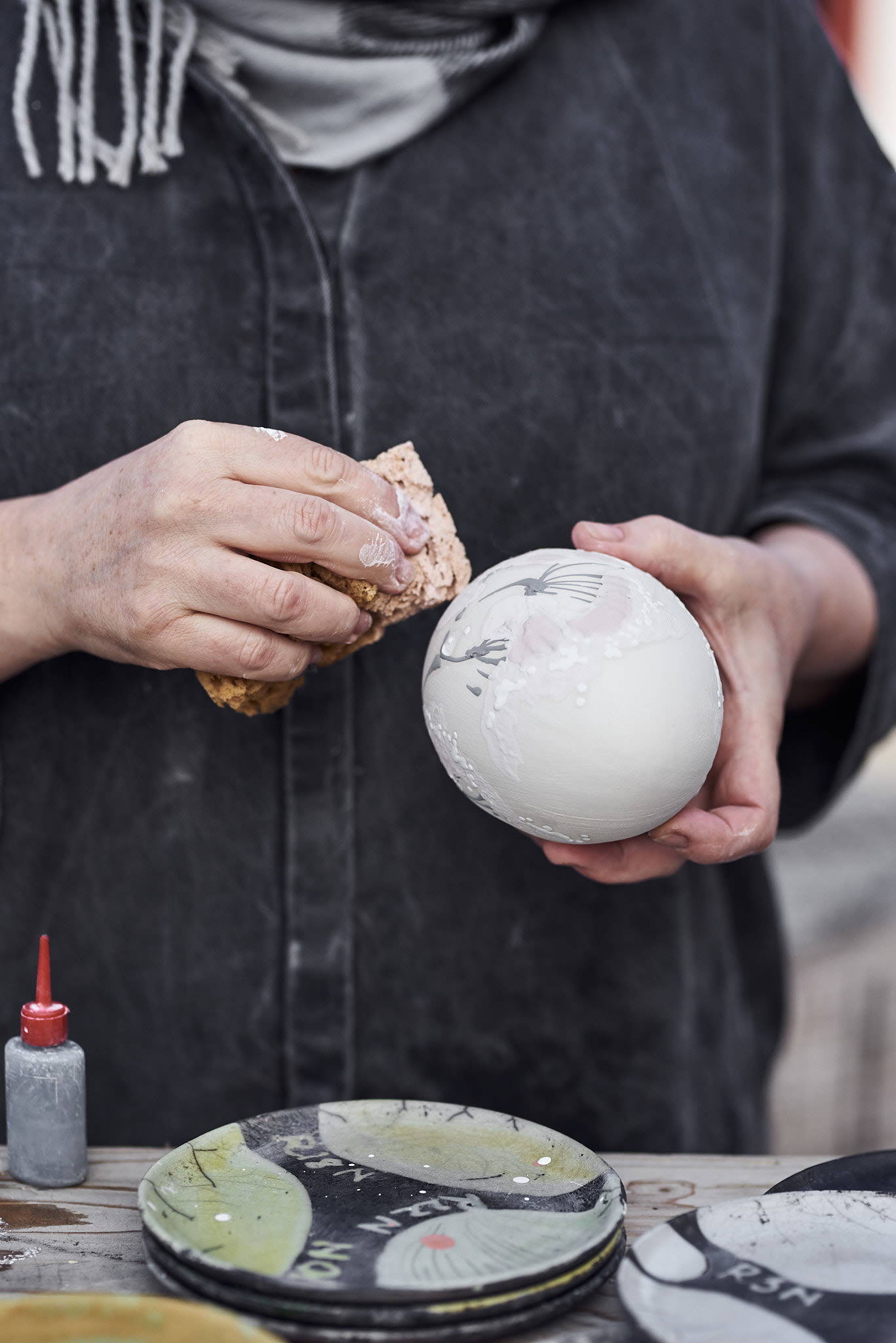 Even today, raku goods have often retained features of the oriental style even in Europe and the USA.